WHAT DOES A FREIGHT BROKER DO TO ADD VALUE FOR SHIPPERS?
From working with a carrier directly to using online load boards, there are more options than ever to help shippers put their freight in motion. Yet, the advantages of using one of the most tried and true of these options, the freight broker, may be largely unknown to some shippers. So, to set the record straight, we sat down with a real-life freight broker – Bulk Connection's own Truckload Division Manager for 30 years, Scott Wilson – to answer the question: what does a freight broker do to add value for shippers?
What is a freight broker?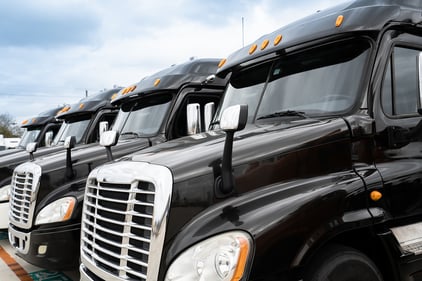 A freight broker is a licensed property broker that uses its network of carriers to transport shippers' freight – and much more. This "much more" includes helping shippers to cut costs, move freight fast, and remove the demands of traffic management and carrier sourcing from its operations.
So, in that respect, the term "freight broker" feels a bit antiquated nowadays. We're third-party logistics providers (3PLs) that perform a lot more on the shippers' behalf than simply moving product from points A to B. Anything from drayage and arrangement of customs details to manufacturing logistics and just-in-time delivery can be included in our services. Not to mention the human component of communication and negotiation for cost savings.